The Agami Prize 2020 has only been made possible because of the support of our partners and community.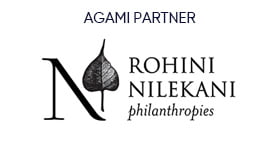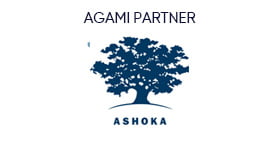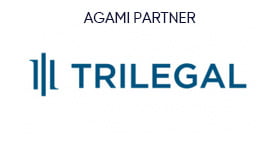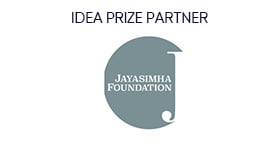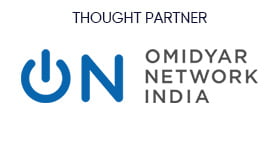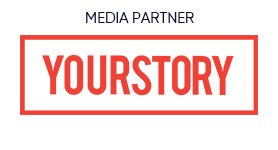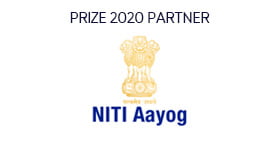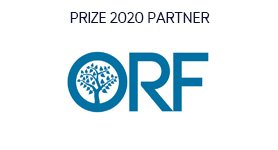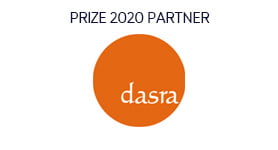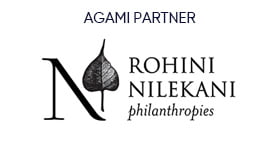 About Rohini Nilekani Philanthropies
We seek to support ground-breaking work anchored in networks and movements, to create and strengthen communities that work for their own betterment.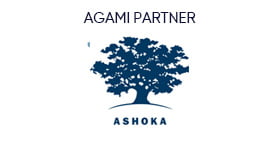 About Ashoka Foundation
Ashoka builds and cultivates a community of change leaders who see that the world now requires everyone to be a changemaker. Together, we collaborate to transform institutions and cultures worldwide so they support changemaking for the good of society.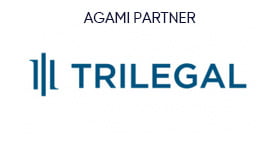 About Trilegal
Trilegal is one of India's top tier law firms with offices in Mumbai, New Delhi, Bangalore and Hyderabad. It was set up by four NLSIU graduates with the aim of breaking the glass ceiling of family firms and establishing a firm built solely on the ethos of merit and professionalism.
The firm has been involved in several complex and high-value transactions, and its client roster includes many of the world's leading corporations, funds, banks and financial institutions. Trilegal advised Vodafone in its multi-million acquisition of a 67% stake in Hutchison Essar Ltd., a leading Indian telecom company. The firm also advised Standard Chartered as lead arranger of a $7.5bn acquisition facility and a $2bn bridge facility for Bharti Airtel's acquisition of Zain's African telecom business. The firm is known to provide its clients with seamless, efficient and integrated service across a broad spectrum of practice areas including Corporate M&A, Private Equity and Venture Capital, Energy and Infrastructure, and Banking and Finance. Trilegal has, over the years, become the exemplar of a modern, progressive and equitable new generation of Indian law firms.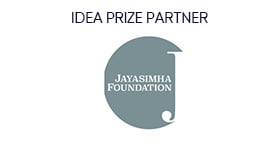 About the Jayasimha Foundation's
support for Idea Prize
The Idea Prize is supported by the Jayasimha Foundation in memory of Late Justice R Jayasimha Babu (1942-2015), an illustrious Judge of the High Court of Madras, and earlier of the High Court of Karnataka. Justice Babu embodied the values of integrity, courage, discipline, and a pursuit of excellence combined with a spirit of service, which the Foundation stands for. His judgments on constitutional law, company and commercial law, and taxation have been cited widely. In his subsequent role as an arbitrator in domestic and international disputes, he was well known for his astute and determined approach to conflict resolution.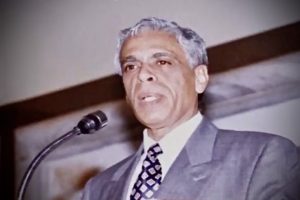 Justice Jayasimha Babu was also a connoisseur of Carnatic, Hindustani and Western classical music, and greatly enjoyed encouraging and empowering young talents in the law.
Agami is grateful for the Jayasimha Foundation's support for the Idea Prize, in the memory of Justice R Jayasimha Babu.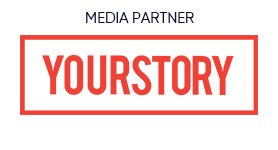 About YourStory
The YourStory Team brings you stories of entrepreneurs and change-makers, funding analyses, resource pieces and the first glimpse of emerging trends from India's entrepreneurial ecosystem, as well as profiles of great businesses and entrepreneurs from all over the world. YourStory's is partnered with The Agami Prize to bring stories of the best ideas in law and justice to the wider entrepreneur community.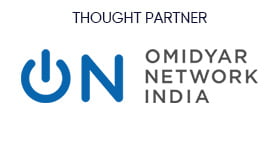 About Omidyar Network India
Omidyar Network India invests in bold entrepreneurs who help create a meaningful life for every Indian, especially the hundreds of millions of Indians in low-income and lower-middle-income populations, ranging from the poorest among us to the existing middle class.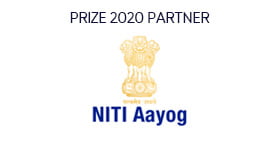 About NITI Ayog
NITI Aayog is the premier policy 'Think Tank' of the Government of India, providing both directional and policy inputs.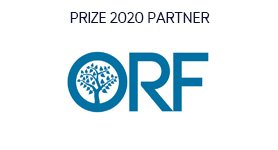 About ORF
ORF began its journey in 1990 at the juncture of ideation tempered by pragmatism. During the period of India's transition to a new engagement with the international economic order, several challenges emerged, evoking a need for an independent forum that could critically examine the problems facing the country and help develop coherent policy responses. ORF was thus formed, and brought together, for the first time, leading Indian economists and policymakers to present the agenda for India's economic reforms. For more information, please visit https://www.orfonline.org/about-us/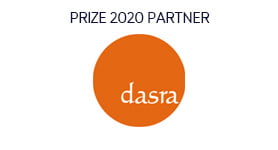 About Dasra
Dasra is catalyzing India's strategic philanthropy movement to transform a billion lives with dignity and equity. In 1999, Dasra was founded on the simple premise that supporting non-profits in their growth will scale their impact on the vulnerable lives they serve. Beginning with incubating NGOs like Magic Bus and Villgro and enabling them to scale, two decades later this theory of change continues to thrive at Dasra. It now encompasses strengthening leading NGOs, magnifying philanthropists' impact and enabling government to better serve communities.
Every year, Dasra gathers India's leading philanthropists, corporates, NGO leaders, sector experts and government officials to exchange learnings, foster collaboration and celebrate impact at Dasra Philanthropy Week. This annual convening aims to drive collaborative action among key stakeholders to accelerate social change and achieve impact at scale that transforms India to a place where a billion thrive with dignity and equity.