The Agami Prize 2022 has only been made possible because of the support of our partners and community.
About Rohini Nilekani Philanthropies
We seek to support ground-breaking work anchored in networks and movements, to create and strengthen communities that work for their own betterment.
About Trilegal
Trilegal is a leading full-service tier-1 law firm with offices in Bengaluru, Delhi, Gurugram and Mumbai. It has consistently been recognised as the best Indian law firm for the quality of services and client satisfaction. With close to 80 Partners, the firm is known to provide its clients with seamless, efficient and integrated service across a broad spectrum of practice areas including Corporate M&A, Private Equity and Venture Capital, Energy and Infrastructure, Banking and Finance, Competition, Dispute Resolution, Labour and Employment, Tax, Restructuring and White Collar Crime. The firm has been involved in several complex and high-value transactions, advisory and disputes matters and its clientele includes many of the world's leading corporations, funds, banks and financial institutions.
The firm's all-equity lockstep model, based on transparency, democracy and meritocracy, is unique in India. Trilegal's professionals come from diverse backgrounds, and the firm's gender ratio is on par with global law firms. The firm has26% women as equity partners, a milestone in the industry. Their collaborative culture and focus on creative and pragmatic solutions continue to attract the best talent in the industry. Trilegal's commitments to diversity, equality and sustainability have been recognised by independent researchers in the legal industry.
About Ashoka Foundation
Ashoka builds and cultivates a community of change leaders who see that the world now requires everyone to be a changemaker. Together, we collaborate to transform institutions and cultures worldwide so they support changemaking for the good of society.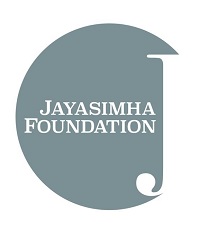 About the Jayasimha Foundation's
support for Idea Prize
The Idea Prize is supported by the Jayasimha Foundation in memory of Late Justice R Jayasimha Babu (1942-2015), an illustrious Judge of the High Court of Madras, and earlier of the High Court of Karnataka. Justice Babu embodied the values of integrity, courage, discipline, and a pursuit of excellence combined with a spirit of service, which the Foundation stands for. His judgments on constitutional law, company and commercial law, and taxation have been cited widely. In his subsequent role as an arbitrator in domestic and international disputes, he was well known for his astute and determined approach to conflict resolution.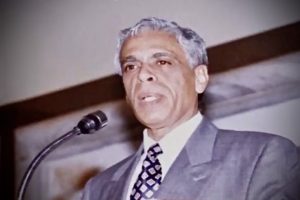 Justice Jayasimha Babu was also a connoisseur of Carnatic, Hindustani and Western classical music, and greatly enjoyed encouraging and empowering young talents in the law.
Agami is grateful for the Jayasimha Foundation's support for the Idea Prize, in the memory of Justice R Jayasimha Babu.