 Celebrating ideas transforming the field of law and justice
The deadline for application closed on August 4, 2020
Click here to view the finalists

Prize Purse
The Prize is known for the strong network of innovators it has built in the field of law and justice. As a part of this network, winners are recognised as key allies of the movement to transform this field and are able to access critical connections and common resources within this community of inspiring peers.
The Prize seeks to build a thriving platform for innovators and changemakers so they may achieve their highest potential. We aim to create multiple opportunities for them to leverage and amplify their work. This includes having partners who can expand the range of those opportunities. However, none of the 'Prize 2020' Partners contribute in a fiscal capacity to the Prize purse, or to Agami. For more information on our partners, please visit our partners page.
INR 10 Lakh to one winner under the Industry Prize category
5 lakhs each to 2 Idea Prize winners, supported by the Jayasimha Foundation
Showcase at the Dasra Philanthropy Week 2021
INR 10 Lakh to one winner under the Shamnad Basheer Citizenship  Prize category
Impact meeting with CEO, NITI Aayog
Access to invite-only conversations at the Raisina Dialogue 2021, hosted by ORF and the MEA
The biennial Prize, conceived and first held in 2018, serves to support and catalyse such ideas in 3 categories – Industry, Citizenship and Idea. Partners to the Prize include highly regarded individuals and institutions in social innovation, business, philanthropy and policy.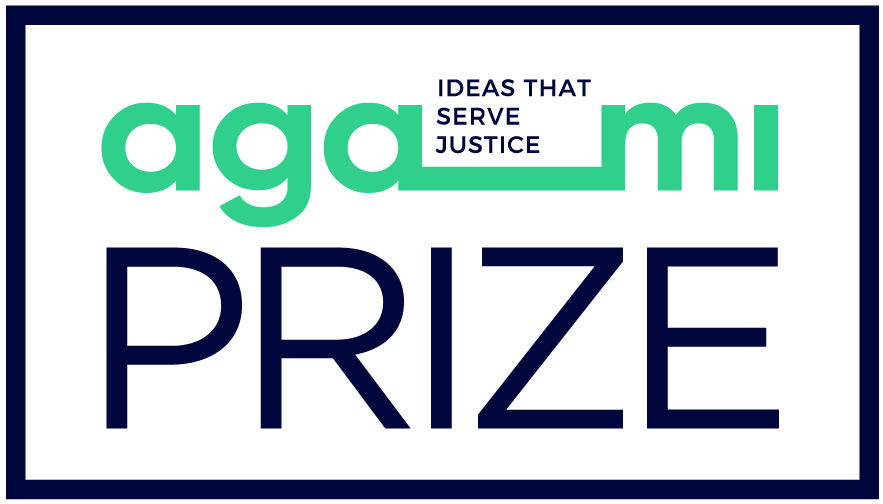 Awarded to a proven idea that serves justice through the evolution of the legal industry.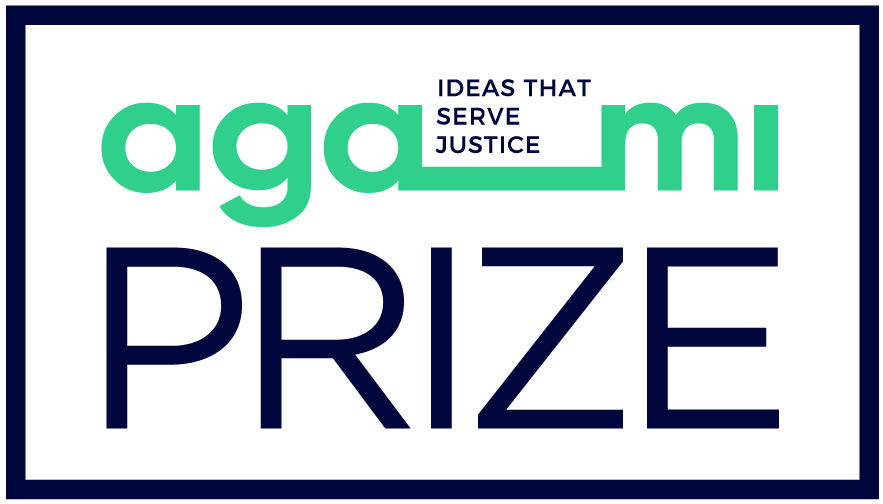 Shamnad Basheer Citizenship Prize
Awarded to a proven idea that serves justice by empowering citizens to access justice.
The Jury
Take a moment to meet our incredible Jury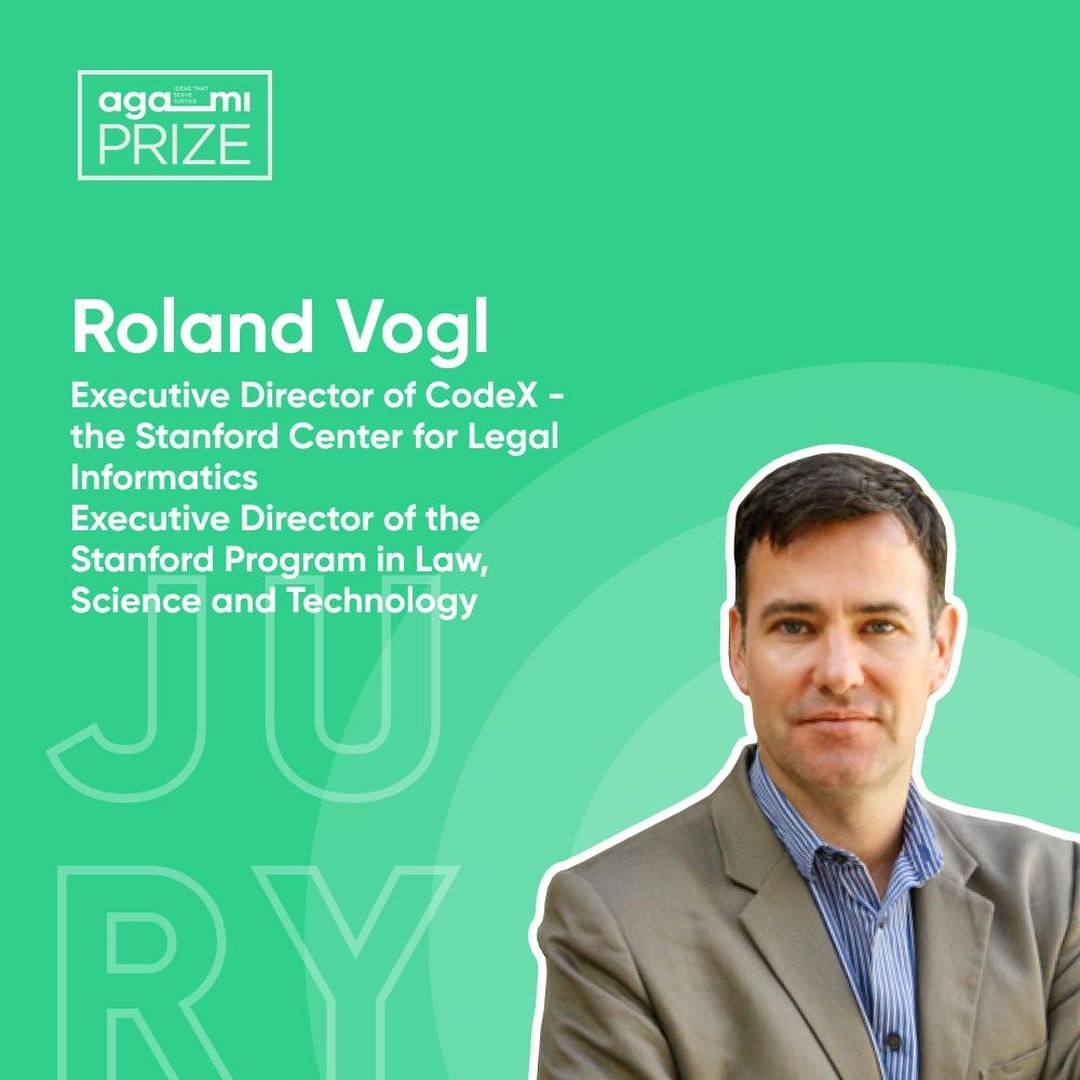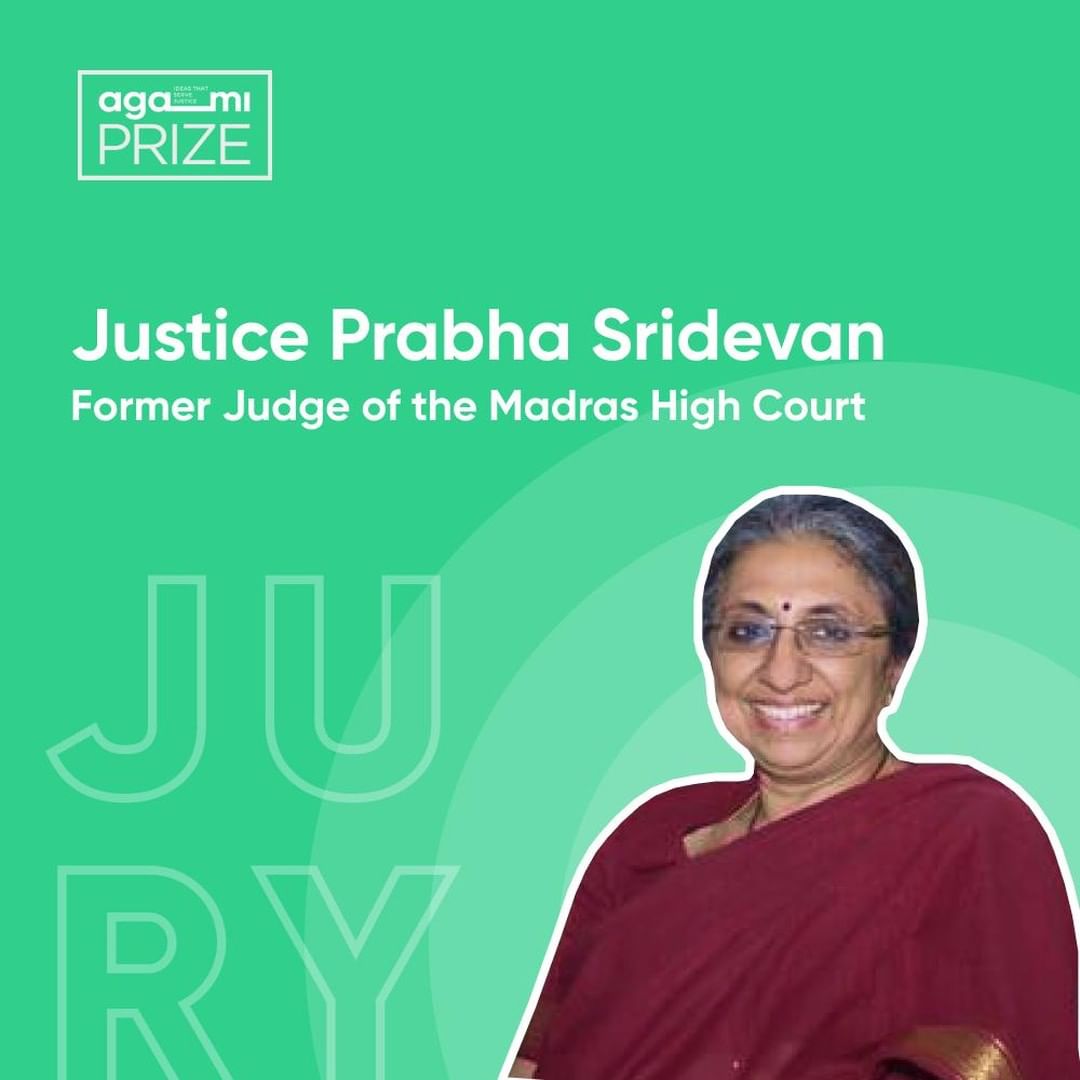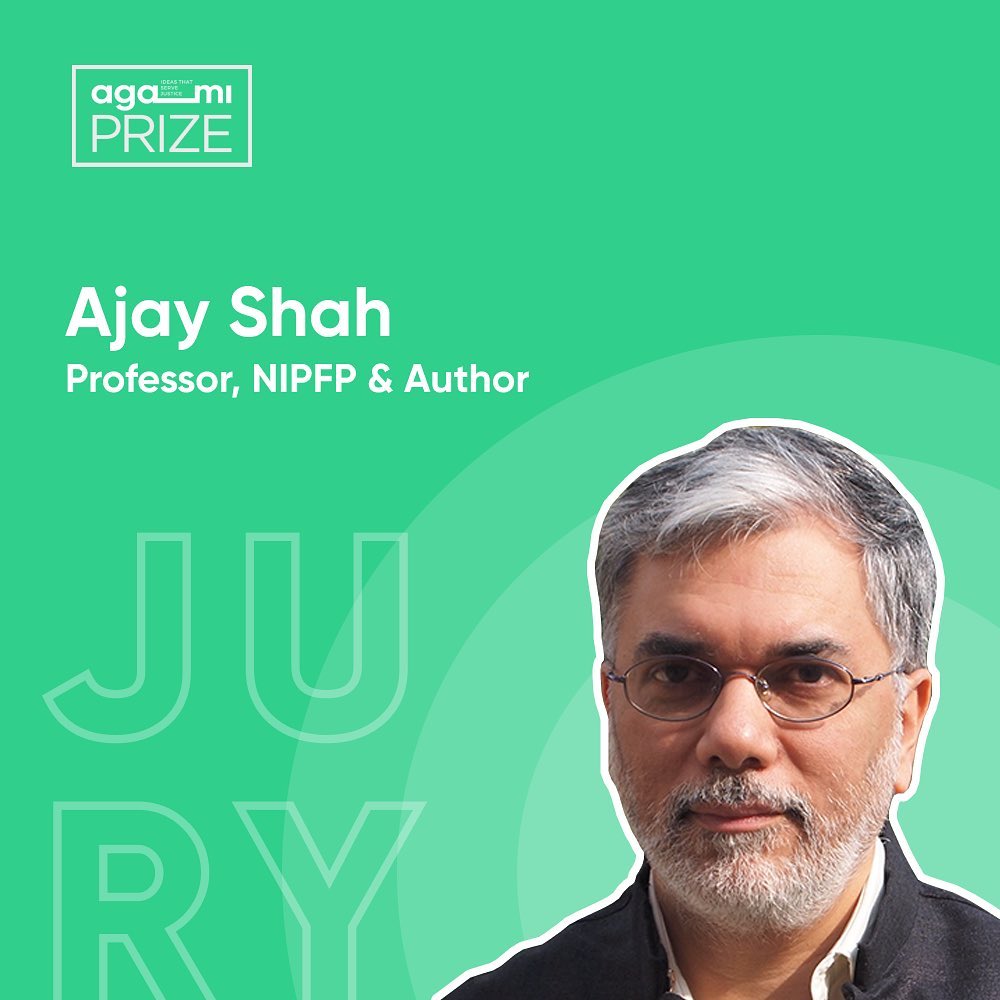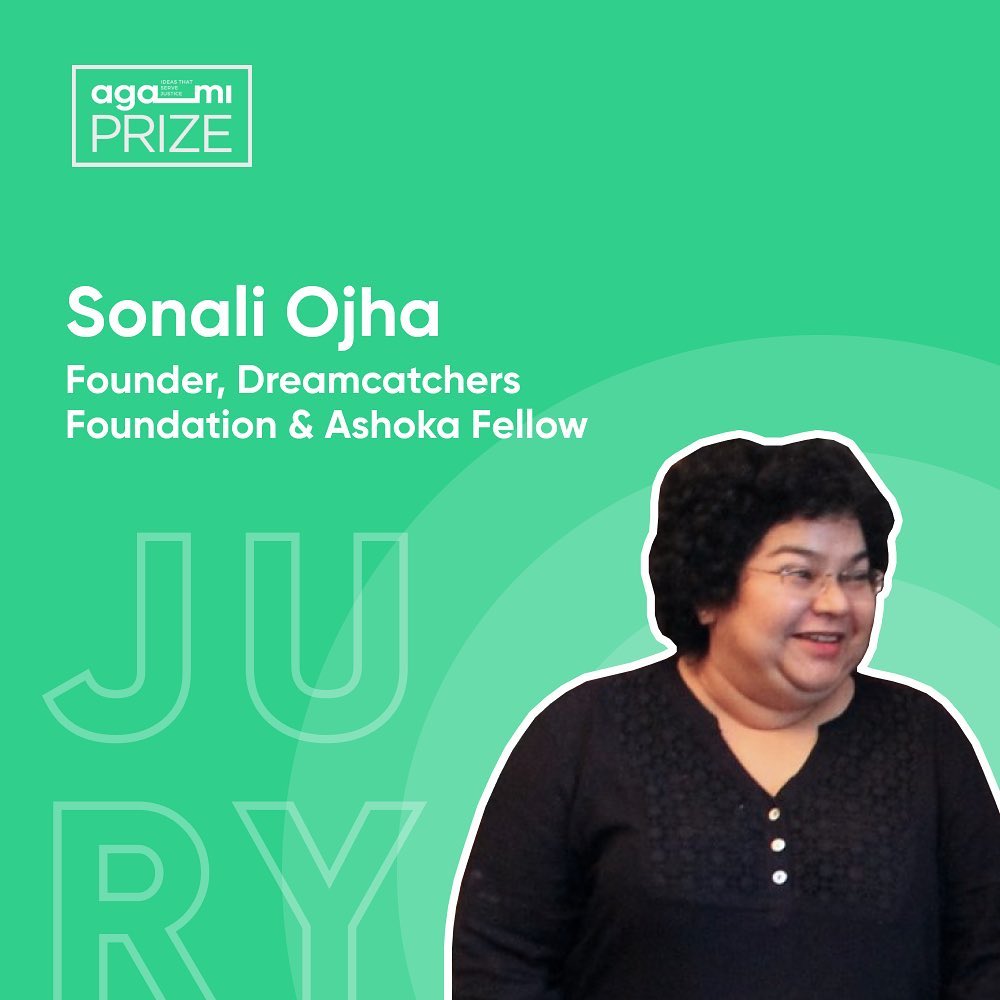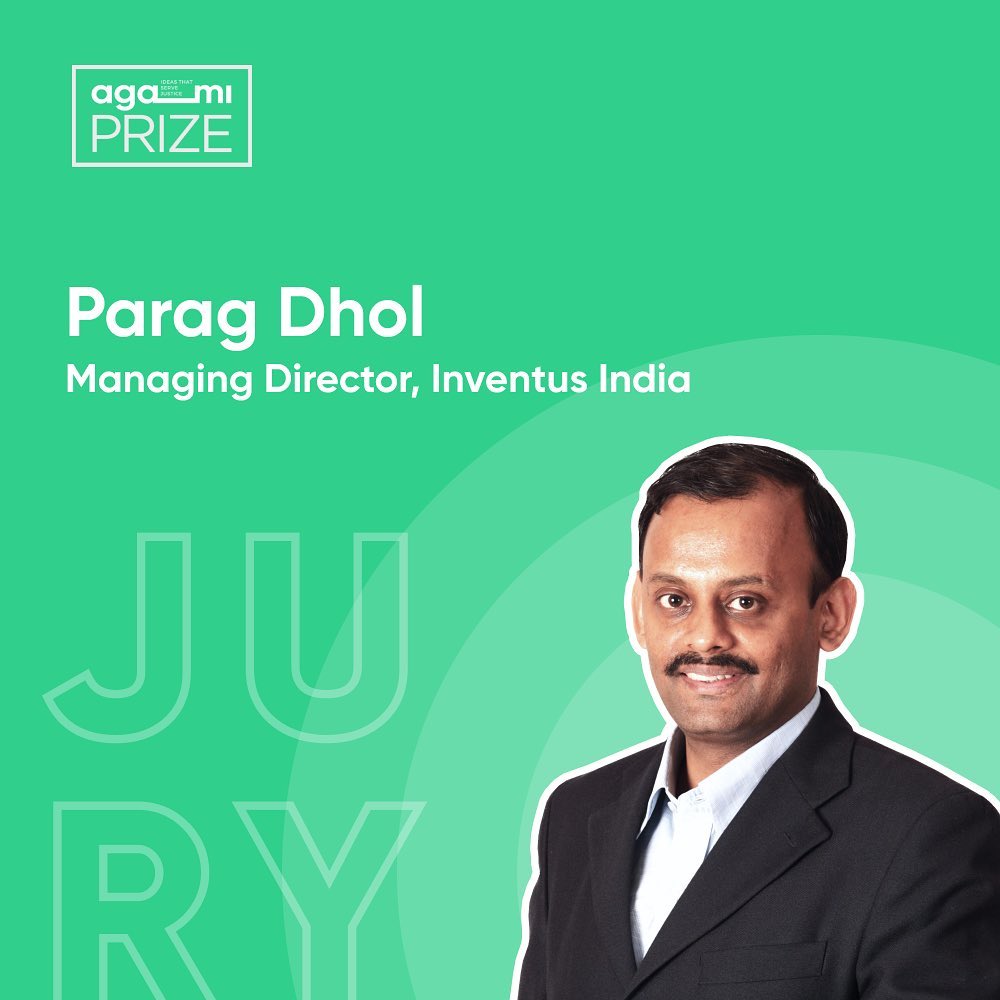 State Innovation Showcase
The State Innovation Showcase recognises a State-led initiative that is contributing to the evolution of justice delivery in India (particularly courts, prisons, police, legal services authorities etc)
Who can apply for the Industry Prize?`
There is one winner under this category.
Such ideas include initiatives that:
Create new data-driven solutions in the legal space

Create new class of services which solve challenges for the legal industry

Create new roles/skills for legal professionals and citizens 

Create new products/tools for actors in the field of law and justice

Create new and simplified legal processes using technology/AI
Who can apply for the Shamnad Basheer Citizenship Prize?
*Named after an inspiring changemaker, Professor Shamnad Basheer, founder of IDIA and Spicy IP, Infosys Prize Winner, Ashoka Fellow and Agami Prize 2018 finalist. 
There is one winner under this category.
Such ideas include initiatives that:
Create new means to enable citizens to access justice through tech, legal awareness, legal education etc

Create new spaces for engagement between citizens and law and justice institutions

Create new ways in which legal services are made available, especially to the most vulnerable

Creates new pathways for the legal system to become more citizen-friendly

Create new actionable insights through research, storytelling, data-driven reportage in the field of law and justice
Who can apply for the Idea Prize?
Awarded to an early-stage idea with the potential to serve justice, either through the evolution of the legal industry or in how it empowers citizens to access justice.  
A special call out to apply to young innovators and professionals, as also students starting out on their changemaking journeys to apply for the Idea Prize! 
There are two winners under this category.
The Idea Prize is supported by the Jayasimha Foundation in memory of Late Justice R Jayasimha Babu. To know more, click here.

Such ideas include initiatives that:
Young innovators/professionals with a well-conceived idea that if supported could lead to the evolution of the legal industry or empower citizens to access justice.

Students looking to become entrepreneurs in the field of law and justice.

Grassroot communities/groups of people with an idea that has potential to impact their access to justice.

..and any others worth recognising and catalysing regardless of a higher risk of failure owing to their infancy.
What is the evaluation criteria for all categories?
Participating initiatives that meet the eligibility criteria will be evaluated on the basis of the following criteria.
The initiative's potential to evolve the field through significant innovation

;

The scale of impact it can generate;

The calibre and commitment of the team; and

The sustainability of the initiative.
Entry Eligibility Criteria
Innovators/Initiatives must meet the following general eligibility criteria to apply for the Prize; initiatives that do not meet the below-mentioned criteria may be summarily excluded during the first evaluation round.
Fit in one of the 3 categories

 

– Industry, Shamnad Basheer Citizenship or Idea prize.
Be based in India, and have India as an important market and / or target area. This

 

requires

 

having a legal entity in India, or primary operations, whether through an entity or not, in India. You can be a for-profit, non-profit, hybrid or as yet unregistered organisation (early-stage/students).
Have a dedicated team, i.e., one or all of the founding team members are working on the initiative full time. *Exception: Idea Prize applicants commit to working full time on their idea within 3 months of winning the Prize. If a student, then commit at least 10 hours a week from the time of winning the Prize.
Demonstrate a proven model, i.e., the social, market, or commercial value has been demonstrated through growth and impact.*Exception: Prize applicants without a proven model can apply under the Idea prize.
2018 Agami Prize Winners
Here are the bold initatives from 2018
This feature list includes winners, finalists and notable mentions from Agami Prize 2018.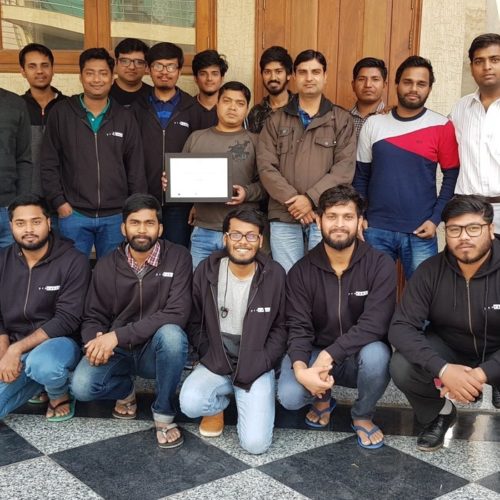 Mission: Provakil powers lawyers, law firms, companies and universities with legal information and delivers timely updates to litigants for their cases, streamlining legal industry processes.
Mission: Indian Kanoon is a search engine for Indian law. It gives both legal professionals and common people free access to find relevant Indian statutes, regulations, court judgments, and the Constitution.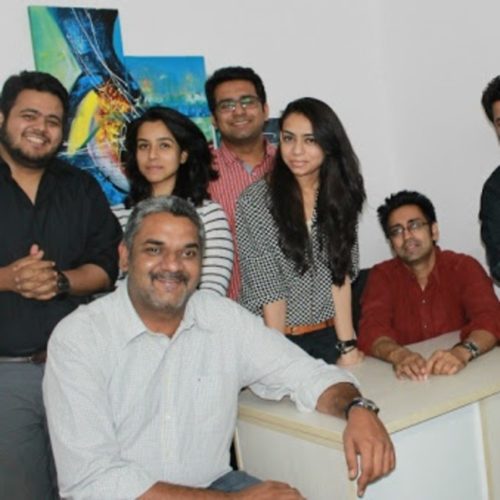 Mission: LawRato Is a lawyer search platform that makes it easier and faster to find and hire lawyers in any city or court. They also provide free legal advice content in the form of Q&A, guides and videos to help law-seekers make informed decisions.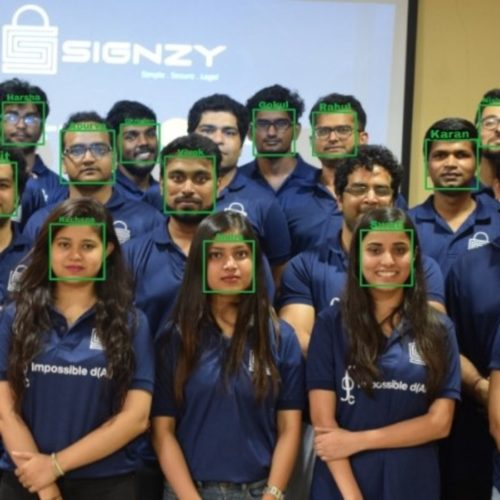 Mission: Signzy is a digital banking platform that provides secure and legal regulatory processes using artificial intelligence and blockchain technology.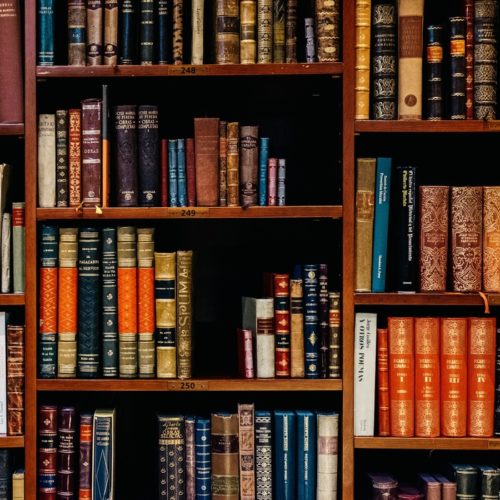 Mission: Leegality is a digital documentation platform that helps in digitizing paperwork in a legally acceptable manner.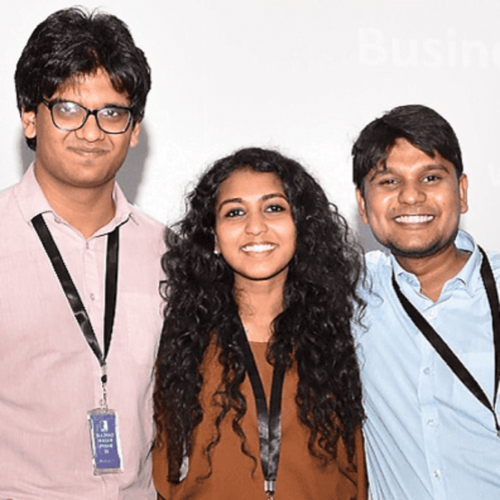 Mission: ODRways is an online marketplace for mediators in India. Additionally, they seek to make mediation the primary method of dispute resolution in India through mediation awareness campaigns.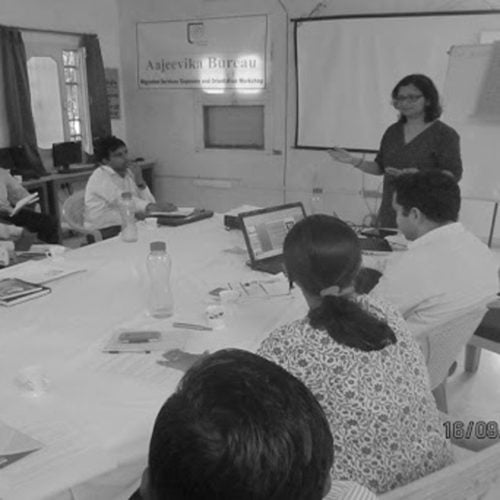 Mission: LEAD ensures access to justice for informal and migrant workers through legal awareness, legal empowerment, legal aid and mediation. They do this by providing (1) pre migration counselling at the immigration source centers (2) the workers with an attendance diary for them to fill regarding their time, advance paid, overtime charges etc and (3) legal literacy through simple FAQ's, videos etc. In cases of dispute, they oversee mediation proceedings between the employer and employee, and also assist the employee in taking the case to court, if needed.
Mission: IDIA identifies and trains underprivileged students for entrance examinations, arranges scholarships and provides academic support. Through their decentralized network of student volunteers, they have enabled several students from marginalized communities enter top law schools and also push for policy changes. Their goal is to increase diversity within legal space by bringing in more underprivileged students to premier law schools.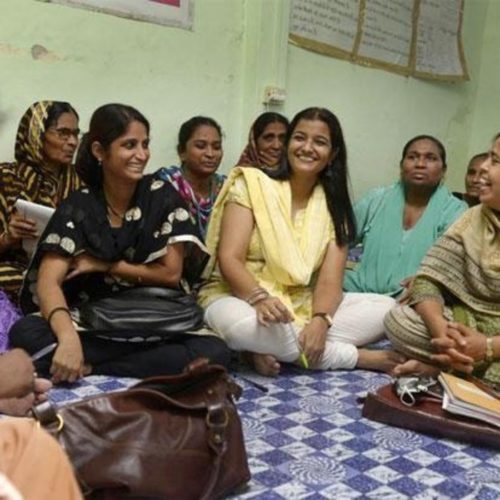 Mission: Aurton ki Shariat Adalat is India's first all women run Shariat Adalats. Recognising that the lack of codified Muslim Personal law and male run Shariat Adalats do not take into consideration concerns of Muslim women, Aurton Ki Shariat Adalat seeks to reclaim that space. They serve as an alternative dispute resolution forum for Muslim women to dispense speedy justice, particularly in marital issues.
Mission: Civis is a mobile based application that simplifies laws for citizens and creates a system for citizens to share inputs and feedback during the lawmaking process.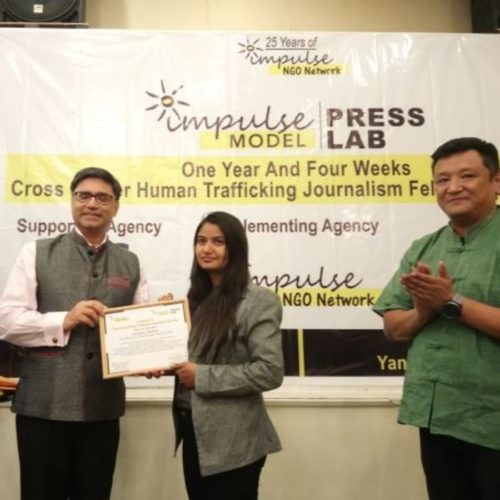 Mission: The Impulse Model Press Lab engages with journalists for sensitive reporting on human trafficking. It focuses on human interest stories with the purpose of providing support for policy changes.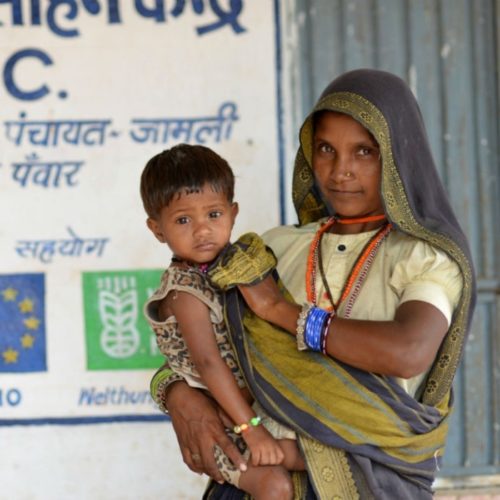 Mission: Barefoot Lawyers Initiative enables survivors of violence (particularly dalit, women) to represent themselves in their cases and gain positive legal outcomes in cases. Equipped with the knowledge of the criminal justice system and case process, they are able to secure conviction rates of 63% in cases of rape and sexual abuse (national average is below 20%). Through the Lawyers Initiative Forum, they also enable lawyers and law students from excluded communities with skills and capabilities.
"It's been fantastic to be associated with Agami for the past two years, as a recipient of the Agami Prize for Legal Innovation, we have received a whole lot of support and meaningful connections from the Agami team. Being a part of a community of inspiring changemakers has been amazing."

Antaraa Vasudev

Founder, Civis | Idea Prize Winner 2018
"Agami is a vibrant community of entrepreneurs, leaders, and change-makers from a variety of backgrounds, all together in their mission to create impact to access to justice. Agami has brought together an eclectic bunch, and enabled a great platform for sharing and collaborating on BIG ideas."

Pulkit Anand

Co-Founder, Provakil | Industry Prize Winner 2018
"Agami Prize is the unique one in India that recognizes innovative and impactful work in the domain of law and justice. Agami brings together various people working on law and justice, showcases their work and builds collaborative programs."

Sushant Sinha

Founder, Indian Kanoon | Citizenship Prize Winner 2018
Prize Timeline

Frequently Asked Questions