 Can we re-imagine our systems of law and justice?
Can

we think differently about how laws and policies are made?

quality and access to legal services be fundamentally improved?

compliance to laws become simple and frictionless?

legal research be made radically easy?

we leverage data and technology infrastructure for more efficient legal services?

we reimagine legal education?

legal knowledge be made easily available at people's finger tips?

public participation inform our law and justice systems?
Can we re-imagine justice?
Prize 2022 launching soon. Stay updated!
This year, we launch with an all new nomination process that's as simple and easy for you as 2-minute noodles
Agami Prize is a biennial Prize to recognize innovative ideas that serve justice. Ideas that are backed by entrepreneurs who are paving the way for more of us to participate in making justice.
Watch the highlights from the last edition – Agami Prize 2020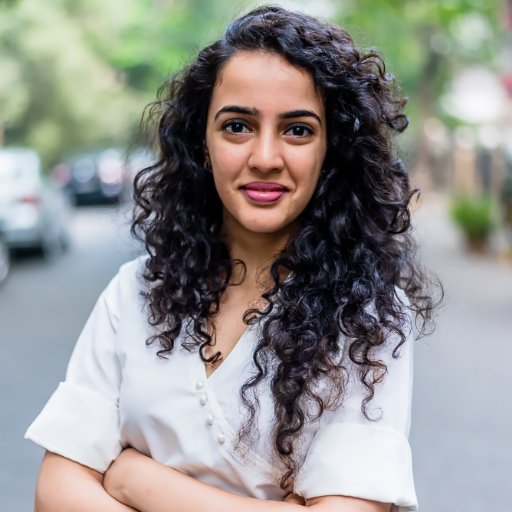 "It's been fantastic to be associated with Agami for the past four years, as a recipient of the Agami Prize for Legal Innovation, we have received a whole lot of support and meaningful connections from the Agami team. Being a part of a community of inspiring changemakers has been amazing."

Antaraa Vasudev

Founder, Civis | Idea Prize Winner 2018
Choose the category that's relevant to your idea
Shamnad Basheer Prize
The Shamnad Basheer Prize will be awarded to two mature initiatives that are innovatively transforming our systems of law and justice. These initiatives have proven that their ideas can work, and are now growing  and consolidating their impact.
Idea Prize
The Idea Prize will be awarded to two early-stage initiatives that could innovatively transform our systems of law and justice. These initiatives are testing and/or building proof of concept for their ideas. The Idea Prize is supported by the Jayasimha Foundation in memory of Late Justice R Jayasimha Babu.
Both categories are open to different types of initiatives – for-profits, not-for-profit, unregistered entities, hybrids, as well as initiatives inside existing organizations. Do note that initiatives emerging from within the State institutions, be it the Judiciary, Legislature, or Executive are not eligible for the Prize.
The Prize offers cash prizes of upto 10 lakhs for winners. But, the Prize isn't about just winning. Shortlisted initiatives from 2018 and 2020 continue to engage with Agami to grow their network, build new collaborations and grow the field of innovation in law and justice.
10 Lakh Prize
Unrestricted Cash Prize to each of the two winners of the Shamnad Basheer Prize
5 Lakh Prize
Unrestricted Cash Prize to each of the two winners of the Idea Prize
Make Visible
Make visible the ideas shortlisted for the Agami Prize and the people behind the ideas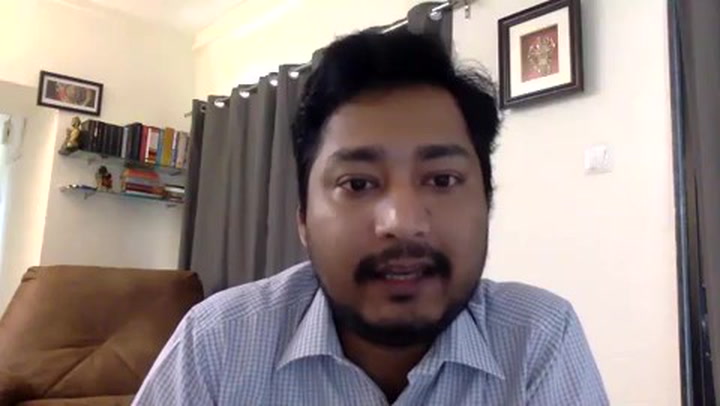 "Agami is a vibrant community of entrepreneurs, leaders, and change-makers from a variety of backgrounds, all together in their mission to create impact to access to justice. Agami has brought together an eclectic bunch, and enabled a great platform for sharing and collaborating on BIG ideas."

Pulkit Anand

Co-Founder, Provakil | Industry Prize Winner 2018
Want to know when Agami Prize launches?
Get a notification as soon as nominations open
Is my nomination eligible?
Here's the eligibility criteria
Initiatives must meet the following general eligibility criteria to be nominated (or for self-nomination). Initiatives that do not meet the below-mentioned criteria may be excluded from the first evaluation
Site of Change
The core idea should see the systems of law and justice as a site of change in itself and advance our systems of law and justice in itself.
Based in India
Initiatives must be based in India, and have India as an important market and / or target area.
Dedicated Team
Have a dedicated team, i.e., one or all of the founding team members are working on the initiative full-time.
EXCEPTION: In case of the Agami Idea Prize, eligibility is satisfied if at least one of the founders commits to work on the initiative full-time within 3-6 months of the nomination.
At an Inflection Point
The initiative must be at an inflection point in its life cycle where it is poised for significant growth and impact.
EXCEPTION: Early stage initiatives being considered under the Agami Idea Prize are eligible to apply even if they are not poised for significant growth and impact.
And how do eligible nominations win?
Here's the evaluation criteria
Participating initiatives that meet the eligibility criteria will be evaluated on the basis of the following criteria
Transformative Innovation
Is the idea innovatively transforming our systems of law and justice?
We are looking for ideas that are built upon unique insights into problems facing our justice system. Ideas that are creating new patterns and new possibilities for justice by challenging existing roles, information flows, processes, relationships or structures. They may or may not be technology focused.
Entrepreneurial Leadership
Is there entrepreneurial leadership behind the idea?
We are looking for ideas that are backed by entrepreneurial leaders who are deeply committed to pursuing the idea. Leaders who can formulate practical pathways and take people along with them. Leaders who will adopt the ideal organizing model (for-profit, not-for-profit, network or movement based) needed to realise the full potential of the idea.
Activating Agency
Does the idea activate agency / advance justicemaking?
We are looking for ideas that invite and create roles for others to become 'players' in making justice and not receive services. Ideas that activate agency, especially of those traditionally denied of it. Ideas that create public goods or create new markets for other changemakers to build upon. Ideas that co-opt other leaders, to build a team of teams who are invested in growing the idea.
The many shapes & forms of justice innovation
Aajeevika Bureau
Legal Education and Advocacy Unit (LEAD)
Winner, Shamnad Basheer Citizenship Prize 2020
Phoenix
A smart prison ERP
Winner, Industry Prize 2020
Zenith
Society for Socio-Legal Empowerment
Winner, Idea Prize 2020
CPA Project
Criminal Justice and Accountability Project
Winner, Idea Prize 2020
Indian Kanoon
Democratising access to judgments and laws
Winner, Citizenship Prize, 2018
Provakil
Building a comprehensive data company for the legal system
Winner, Industry Prize, 2018
CIVIS
Enabling citizen participation in law making
Winner, Idea Prize, 2018
Impulse Model Press Lab
Enabling journalists to play a role in countering human trafficking
Winner, Idea Prize, 2018
Can non-lawyers be nominated?
And other frequently asked questions
Got a question?
No problem.
In case we've not answered your questions in the FAQ or other parts of this page, feel free to reach out to us with your queries.
Questions Regarding Eligibility
Contact Us
prize@agami.in
NOW WE MAKE JUSTICE
·
NOW WE MAKE JUSTICE
·
NOW WE MAKE JUSTICE
·
NOW WE MAKE JUSTICE
·
NOW WE MAKE JUSTICE
·